I like the approach demonstrated in the attached picture.
My friend, David Storke, shows this wicker green burial casket on top of his rental. He tells me that he no longer has any trouble explaining "combustible" caskets to his families, the wicker casket is a great conversation piece (he has sold 2 for "green" burial) and it helps sell the rental casket below it. Note the wicker casket is $1,375 and the rental goes for $1,175.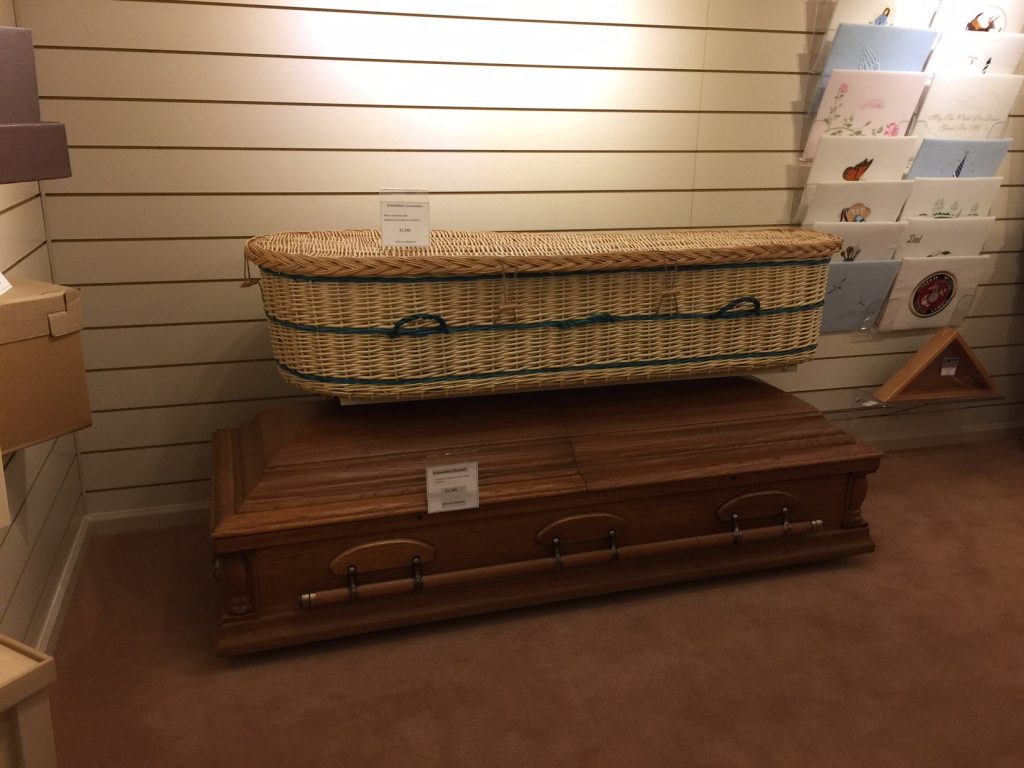 While we are on the topic: I know that not everyone agrees with rental caskets but if you are going to offer it why not offer 3 at different price points (good, better, best).