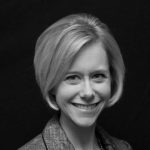 Did your funeral home achieve all of its goals for 2012? Does the increasing number of families selecting cremation with no services have you concerned? 2013 is a new year that brings a new set of goals to help reboot you business and your team. The New Year is the perfect time to create new success and raise the bar for your funeral home. As you reflect on the changes you have experienced, success you have maintained and the concerns that lie ahead follow these simple truths.
1)     Acknowledge the problems that you face
Whether that is lost revenue or declining employee morale, it is important to acknowledge the situations you are facing in the New Year in order to move toward a solution. To gain trust and build authenticity with staff, funeral homes should provide open channels for communicating about challenges within the business. Employees who feel engaged in the success of the home funeral home will be more motivated, and empowered to contribute to innovation and decision-making.
2)     Remember you are not alone
Funeral Homes across the country are experiencing similar challenges. The funeral industry is adjusting to changes in cultural and market trends beyond the control of any single funeral home.  It can be overwhelming to take on the magnitude of these industry shifts.  Defined strategies and a prepared staff can help homes accept all situations and respond to the unexpected. Also, use resources available to you, like vendor support and professional groups to tackle obstacles that are more manageable for you and your team.  Do not get weighed down by issues that are having affect nationwide.  Shared brainstorming and conversation with other professionals who understand the challenges can pave the way to smarter, faster strategies for overcoming the big issues.
3)     Don't make excuses
It is easy to blame the economy or a low death rate for loss of revenue or sluggish growth. Funeral industry professionals have an especially difficult job in a slow economy, where financial constraints are of great concern for many grieving families. It is the responsibility of homes to provide the best possible solutions for families, whatever their situation. It is easy to make excuses for shortcomings, but the most successful homes over the next year will be the ones that embrace the challenges and take responsibility for overcoming them.  Turn the setbacks encountered in 2012 into opportunities for your funeral home to move forward and build.
4)     Explore the professional needs of your team members:
It is a smart investment to take care of your team members. Supporting them in goals for a healthy lifestyle and a better work-life balance are great for motivation.  Perhaps even more impactful is an investment in their professional development. There are many ways a home can support staff in professional development.  Encourage time each week for reading industry publications and blogs with helpful, up-to-date information.  Send high-performing staff to seminars and support them in earning certifications in areas that can help expand service offerings.  No single man or woman can do it alone.  Investing in the success of a supporting staff can build strengths and talents that you do not have. That investment goes back into the success of the home.
5)     Focus on the future
Learn from past successes and failures, but don't dwell on them.  Remember that a whole network of people share the achievement of new goals: staff, vendors, suppliers and families served all have stock in a home's success and ability to provide excellent service. Create the future of your funeral home with a shared vision and opportunities for everyone to participate in the achievements of 2013 and beyond.
Although it might feel like many things in business are uncertain, one thing the funeral industry can count on is that there is no going back.  Change can be difficult and there has been a lot of it in recent years.  2013 will continue moving in this rapid progression of the industry and all of its moving parts.  Funeral professionals have two options: 1) Go kicking and screaming and be left behind. 2) Embrace the New Year with all of its changes with greater success this time next year.
Lacy Robinson, CFSP 
Senior Professional Development Trainer 
Lacy Robinson is a Kentucky licensed funeral director/embalmer and a certified member of the Academy of Professional Funeral Service Practice. She is a graduate of Georgetown College, Georgetown, Kentucky holding a bachelor's degree in Communications. She is also a graduate from Mid-America College of Funeral Service, Jeffersonville, Indiana. As Senior Professional Development Trainer for Aurora Casket, Ms. Robinson specializes in helping funeral directors partner with families to create funerals that honor both their basic and personal needs at the time of loss. She presents continuing education programs on both the local, state and national level. Ms. Robinson is an active member of the Funeral Directors Association of Kentucky and Bluegrass Toastmasters Group. She is also a Certified Funeral Celebrant, certified Wilson Learning Facilitator and serves on the Advisory Board to the Association of Women Funeral Professionals.