EXPERT OPINION: HOW TO CALCULATE YOUR SHARE-OF-WALLET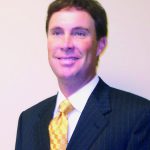 A few years ago we came to the realization that there was a real necessity to review our system.  Not all calls are equal in service type, in merchandise and in revenue.  The old system indicated that direct cremation had the same market share value as a traditional burial.  In a sense that is true.  Every individual death accounts for a decision made by a family on the choice of a funeral provider.  In the strictest sense calculating market share would be accurate.
However, we devised a system to track a broader range of information, and in a fairly easy and cost-effective way, to clarify what was occurring in our market.  In so doing, we still track market share but we added the component of revenue and service type share to the study.
To initiate the process we identified the various service types that we were interested in tracking for both the traditional burial and cremation services.  These included the following service types: chapel service, church service, graveside service, cremation with visitation and memorial service, cremation with memorial service, cremation only, ship-in/ship-out and miscellaneous services.
We then itemized the charges for each service type from our own General Price List.  When funeral merchandise was included we used our average casket, outer burial container and memorial package in our computations.
The next step was to obtain our competitors General Price Lists and build the same packages for each competitor.  In these computations, we selected merchandise as close as possible to the merchandise we included in our own packages for comparative purposes.
After sending all of this information to our resident Excel expert to build an appropriate tracking spreadsheet, we began tracking information from the local obituaries daily and then auditing our results at the end of the month with the competitors' websites.  For the most part, traditional services are simple to track and input into the correct service type.  Traditional burials in the chapel, church or graveside service categories are easy to detect from the obituary.  Determining cremation services has been more of a challenge.  The question is raised particularly often when the memorial service is held at a church following cremation.  It is difficult to discern if the funeral home is involved in these services or not.  Do we book the case as a "cremation with memorial service" or "cremation only"?
When reviewing the information now, we are not only able to see the true market share of which percentage of deaths went to which funeral home in our area, we can now see the percentage of the revenue expended those same funeral services among our competitors.
For example, in a given time period of a month, our firm may have accounted for 41% of the market share.  But based upon the call mix for that period, our revenue share may account for 47% of the dollars expended on funeral service.
Although we understand these are not exact figures, because we are comparing averages in regards to merchandise selected, we feel confident that this study gives us added insight to what is occurring in our community.
From the data we enter we can look at traditional burial separately from cremation, and look at each service type alone to see what families are choosing from all of the funeral providers in the area.  It becomes a clearer way to see trends developing in service types and the funeral homes families are choosing to provide them.
Two additional bits of data we are collecting are age of the deceased and if the memorial gifts published in the obituary call for donations to the funeral home to help pay expenses.  This information gives us more anecdotal results.  With the first we can calculate the average age of the deceased for each of our competitors.  The second gives us an indication as to the ability for families to pay for the services they select.
For example, if a competitor shows 21% market share and 18% revenue share with a high mix of cremation and a large percent of the families asking for donations to help offset funeral costs we can extrapolate that that competitor may have an accounts receivable issue which may be affecting their business model.
Much of this is unscientific and speculative to an extent, but it does clarify our community and what is happening with the dollars expended in our industry.
Scott Meierhoffer is currently Chief Executive Officer of Meierhoffer Funeral Home & Crematory in St. Joseph, Missouri and its affiliates which include: Pettijohn & Crawford Family Funeral Service, Mound City, Missouri; Bailey & Cox Family Funeral Service, Plattsburg, Lathrop and Polo, Missouri; Family Service Group, Horizon Cremation Center, Family PALS pet Crematory, St. Joseph Memorial Park, Mount Auburn Cemetery and Ashland Mausoleum, all of St. Joseph, Missouri.  Operations at these facilities include traditional funeral, cremation and cemetery services as well as pre-arranged funeral planning, pet cremation, reception and catering services and floral and gift shop.  A licensed funeral director in the State of Missouri since 1994, Meierhoffer is a member of Selected Independent Funeral Homes.