Expert Opinion: The Need to Be Nimble
Earlier this year Rick Baldwin used a comment by famed hockey player, Wayne Gretzky, in his post: "How To Be Exceptional In The New Normal".  Here Bruce Buchanan, CEO of The Buchanan Group adds his perspective to Rick's.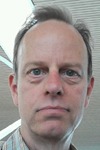 As funeral professionals we are torn by two forces when we take on a client. One, we are asked to care for the body. In some cases, make it look realistic for grieving purposes. And two, we are asked to create a celebration of a life lived. These are clearly two different skill sets. And because they are so different we have a public that is sometimes confused by the "one size fits all" nature of the funeral home business model. Oh, did I forget to mention the religious component?
I assume you used the Wayne Gretsky quote because it illustrated his willingness to take risks. I would add another reason why he and other world-class athletes and businesses are successful. Nimble. The ability to change when conditions call for it. In the business world IBM is a good example of being nimble. It transformed itself from a maker of computer hardware into a consulting business. Isn't the funeral business simply transitioning from a ritual based into an individualized service model?
This nimbleness applies to every aspect of our business. There was a popular phrase used a lot over the past decade – WOW.   If we WOW our clients we will know what we did right. To do this we need to start with a blank slate with every family we serve.
I believe that funeral businesses will start to diversify to meet the expectations of the distinct consumer groups that exist. The "lowest-cost" consumer will look for cremation and burial packages through businesses that embrace them. Yes, existing strong brands in a community will have their loyal following, though that number will deteriorate. The opportunity is the other 80% of the market that will seek a funeral experience that matches the value they see in it. The current challenge is to capture the aspects of the funeral service that is currently going to other providers, like caterers.
So, in the spirit of a current beer commercial –"stay nimble my friend."
Bruce Buchanan is CEO of The Buchanan Group Indianapolis, In.