End of Watch
As I write this it is July 27, 2020 and so far this year more than 140 police officers have sacrificed their lives for you and for me. 19 so far in July alone. Yet, the mainstream media excoriates them for doing their job. Demonstrators humiliate and physically assault and even murder them by ambush. Worse, the ordinary citizen does nothing.
If I were a funeral home owner here is what I would do. 
Every time a police officer or firefighter or EMS technician lost their life in the line of duty anywhere in the United States I would post their picture and their obituary on my website obituary page.  For those killed by violence I would print one of those poster sized portraits put it on an easel and invite the public to come and sign the register book.  I might also find a place for people to make memorial contributions. I would probably put up a sign on the street side of my building to advertise it.
Yup, I know.  If this year continues like it has you will be doing this 2,3,4 and 5 times a week. I think if they can give their life I can do the time and spend the money.
We are in the business of celebrating lives, honoring the dead and comforting the grieving. This is a place we can stand up against what looks like a movement to tyranny.  We don't have to be political but it is our duty to honor the fallen.
Here is a link to a site complete with photos and obituaries.
http://www.odmp.org/search/year
This is a way to show support for first responders in your area.
Don't Just Stand There… Do Something.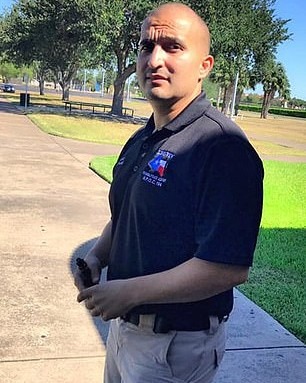 Police Officer Ismael Chavez
McAllen Texas
End Of Watch July 11, 2020
ISMAEL CHAVEZ
Police Officer Ismael Chavez and Police Officer Edelmiro Garza were shot and killed from ambush while responding to a domestic disturbance call at a home in the 3500 block of Queta Street.
They had approached the front door of the home when they were suddenly ambushed and shot before drawing their weapons or making an emergency broadcast. Other officers who were sent to check on them came across the scene and immediately requested backup.
The subject who ambushed them committed suicide as additional units arrived on scene.
Officer Chavez had served with the McAllen Police Department for 2-1/2 years.