How To Know When You are Ready To Exit Your Business
The answer to this challenge is both situational and personal.
Whether you plan on leaving the business altogether or you want to work as long as you are able, most people agree that achieving financial independence should be a primary goal. You may want to work until your 80 but you shouldn't HAVE to work if you don't want to or can't.
I have created this matrix for my clients to be able to know where they stand.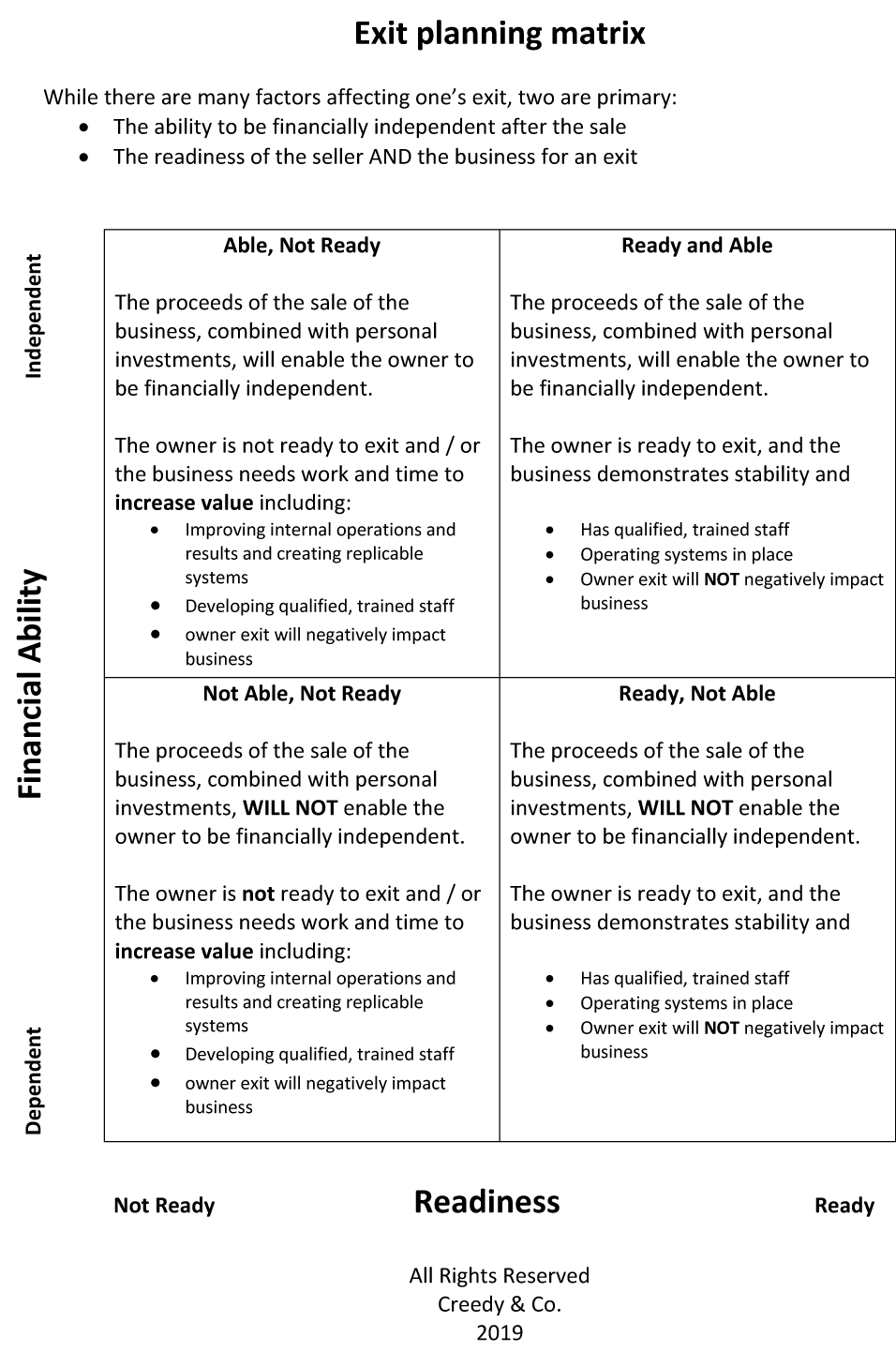 Not able, Not Ready
Your business cannot be sold for full value and you are dependent on the value of the business to give you financial independence. If you have it, you need more time.
You need a plan to increase cash flow, create wealth independent of the business and create value for a potential buyer.  
Ready, Not Able
The sale of your business will not result in financial independence. You are ready and the business is ready but you need time to develop alternative cash flows. 
Able, Not Ready
The net proceeds of a sale combined with personal investments will enable you to be financially independent.  However, you and/or the business are not ready to exit. If the business is not ready to optimize value then you need a plan that will get you there.
Ready and Able
Congratulations! This is the best of all possible worlds. You can choose your timing and know that you will be able to accomplish what you want. You need a plan to mitigate the risks of continued ownership.